AO Smith Water Heaters
Having been in the business of domestic water heaters since 1939 AO Smith water heaters have a solid reputation that serves it well in the marketplace. Similar to Bradford White the company supplies water heaters to the professional installer which keeps the quality of their product high.

Serving mainly US customers the companies innovation includes supplying its first commercial water heater equipped with a "glass-lined" tank, which remains the industry standard for protecting steel from the corrosive effects of water back in 1953. The company headquarters are located in Ashland City, Tennessee where it claims to have the worlds largest hot water manufacturing facility.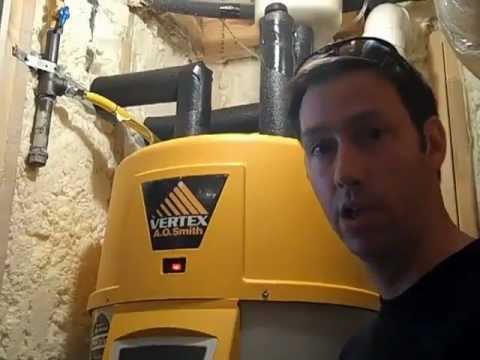 The company has been recognized for it's contribution to the industry with awards such as:
Excellence in Manufacturing Award Winner for Innovation 2007
In 2006 they received the Frost & Sullivan Award for Product Innovation in the United States water heater market for their Vertex™ residential water heater.
The Vertex™ residential water heater has also been named the AHR Expo Innovation Award Green Building Product of the Year in 2007. Always at the forefront of technology in the water heater industry their newest products are manufactured with the envirinment in mind. High levels of service and commitment coupled with a respectable product has kept this company as a leader in the industry.

---
Comments are closed.